Core Values
Environmental Stewardship

Diligence to Detail

Ingenuity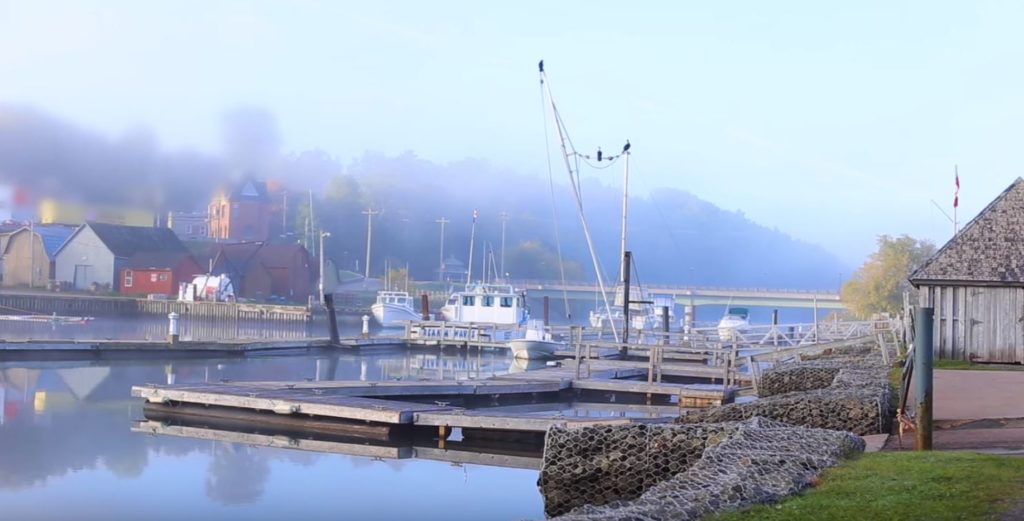 Water Technology Development
IWT specializes in being able to provide a multidisciplinary team that can develop next-generation solutions for water technology development. Complex engineering solutions can be developed with a full suite of Microbiology, Biochemistry and Environmental Engineering, Electronics, Power Electronics, Electrical Engineering, Mechanical Engineering and Civil Engineering.
IWT can engage resources required directly and rapidly go to a research stage with in-house applied science. We bring concept and preliminary designs through a rapid prototype process using almost all internal resources and infrastructure. We focus on strategies that allow for shorter design-build-test cycles and have developed successful processes for reducing resources required to take complex technologies from bench to market.  This process is complemented by key aspects relating to business development, IP landscaping and economic / technology modelling. The vertically integrated capacity of the company results in a very broad production / manufacturing capacity.
By offering the full suite of technology and expertise under one roof we can work with customers to rapidly develop, validate and deliver next generation technological advances!
Facilities
Office and wet-lab: IWT has 1,500 sq. feet of office and wet lab space as well as boardroom space and eating facilities.
The wet-lab space is suitable for carrying out bench-scale and pilot-scale water technology development. The combined space is an ideal environment to manage strategic technology development activities.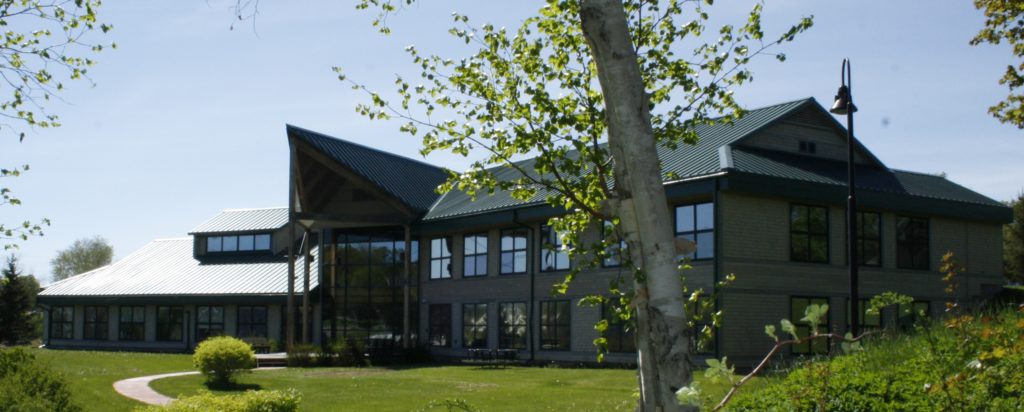 Manufacturing and production is carried out by partner companies; AKA (remote automation and systems design), Atlantic Advance Power Technologies (AAPT)  (container manufacturing and system assembly)
Our Team
Island Water Technologies Inc. brings together a unique partnership of world leading expertise in microbiology, environmental engineering, power management, controls, automation, and advanced manufacturing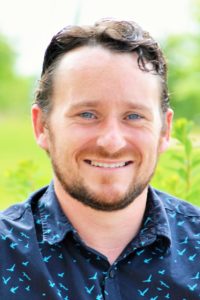 Dr Patrick Kiely
CEO & FOUNDER
Patrick Kiely is the co-founder of Island Water Technologies, an organization that prides itself on being a catalyst for water technology innovation by identifying and validating next generation solutions at the intersection of renewable energy and wastewater treatment.
Patrick is an environmental microbiologist with over 15 years experience in the fields of molecular microbiology, microbial ecology and next generation wastewater and bio-energy applications. His industry research has lead to the commercialization of new solutions for industry (winery, brewery, aquaculture) and domestic wastewater treatment.
Throughout his career Patrick has been instrumental in building academic and corporate research and development programs, while engaging in research collaborations with prestigious academic institutions including: Penn State University, Massachusetts Institute of Technology, University of Illinois and West Point Military Academy.
Patrick's key academic discoveries have been related to the identification of novel genes and processes associated with the colonization of the plant rhizosphere and human epithelial cell lines and characterizing the diverse communities present on electrodes of bio-electrochemical systems and next generation wastewater treatment technologies.
Review Patrick's scientific research publications here.
Patrick has developed unique processes for reducing resources required to take complex technologies from bench to market by incorporating key aspects of business development, IP landscaping, economic / technology modelling and bench to pilot prototyping. He has developed water solutions for a variety of public partners including:
NASA
S. Environmental Protection Agency (EPA)
S. National Science Foundation (NSF)
United States Army
Patrick's goal is to provide a technology development ecosystem that is focused on continuing to identify needs and provide solutions for customers that are both economically and environmentally sustainable.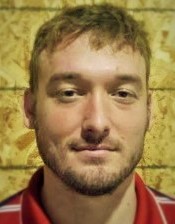 Jack Ambler, P.E.
VP ENGINEERING
Jack holds a BS and MS in Environmental Engineering with a focus on wastewater process engineering. Jack has worked in several areas of wastewater treatment including university research at Penn State and North Carolina State. Jack was the technical lead for the product development of next generation solutions for Siemens and worked with colleagues globally on product development, economic analysis and benchmarking.
Jack has also worked as a consultant engineer, completing design-build and other water/wastewater projects for industrial and private clients. The projects included conceptualization, designing, permitting and construction. Industrial wastewater and tight client budgets required robust solutions at not-to-exceed costs.
Jack's work experience with harsh industrial wastewater and alternative technologies has helped contribute to his unique problem solving strategies. Efficiency, sustainability and minimizing environmental impact to solve engineering problems is his main focus. As Vice President of Engineering at IWT, Jack is working on system design, process optimization, as well as implementation of IWT technology on a site by site scale.
Jennifer Taran, MIRHR
VP Corporate Operations
Jennifer is a strategic business professional with an Honours degree in Industrial/Organizational Psychology from Saint Mary's University, and a Masters of Industrial Relations and Human Resources (MIRHR) from the University of Toronto.
Previously, Jennifer has worked in a wide variety of organizations and industries including: communications, media, regulatory, insurance and professional service. She has provided human resources leadership in firms ranging from 40 to 30,000 employees, always with a balance between talent management, engagement and bottom line results. Experienced in the areas of strategic human resource planning, project planning, designing work processes and change management, Jennifer is always committed to finding solutions to issues by reaching consensus at every level of an organization and driving initiatives forward.
In 2012 Jennifer bought a farm and relocated to Prince Edward Island to get involved in humane meat production and sustainable farming. She raises sheep, chickens, and pigs outside on pasture, and is passionate about protecting the environment and natural habitats, particularly the oceans that are so significant to the maritime way of life.
As Vice President of Corporate Operations Jennifer is responsible for the efficient and effective management of the core business operations including: human resources, accounting, facilities and communications.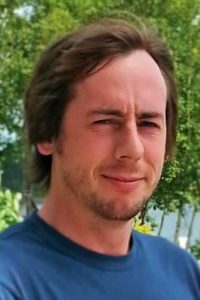 Michael Deighan
ENGINEER IN TRAINING
Michael Deighan is responsible for project management of both bench-scale and demonstration scale product development for IWT. Michael is also a certified septic system assessor and is responsible for on-site septic system assessments, percolation tests and basic system design.
Michael has a diploma in Engineering from the University of Prince Edward Island and a BScEng in Geoenvironmental Engineering from the University of New Brunswick.
Prior to working for IWT, Michael participated in a number of hands on projects which gave him experience in the areas of hydrogeological, geochemical and geophysical instrumentation and techniques, as well as environmental assessments and erosion control.
Leveraging his detail oriented and organized approach to work, Michael has acted as the technology lead on several projects including the development of the REGENTM prototype, and the design of our advanced fixed film media.
In addition to his work with IWT, Michael is an avid outdoorsman, and an accomplished rugby player and coach.
Michael's interest in waste water has been fueled by his passion surrounding water scarcity and contamination. He is dedicated to continuing to contribute to developments in waste water infrastructure that will make an impact internationally.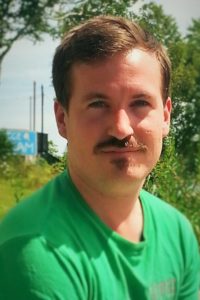 Nicholas Phelan
ENGINEER IN TRAINING
Nicholas Phelan works in the area of controls and automation of waste water treatment systems with a particular focus on developing Bioelectric sensors capable of communicating with fixed film treatment systems.
Prior to joining IWT, Nick served as an Assistant Lecturer at University of Mzuzu in Malawi, and as a Research Assistant for the City of Moncton Department of Engineering.
In addition, through his education and experience, Nick has been able to gain knowledge in the areas of climate change risk analysis and disaster risk reduction specifically related to water and sanitation infrastructure in the event of a natural disaster.
Nick has led the winning team in several Engineering competitions including the Atlantic Engineering Competition (2014) and the Canadian Engineering Competition (2014). He has also volunteered his time to Engineers Without Borders which he hopes to do again in the future, and has built and supported several community gardens.
Recently Nick was successful in developing protocols for sampling and characterizing seaweed deposits for a municipal client.
Nick is passionate about clean water as a basic human right and is dedicated to continuing his career in the area of water management in order to contribute to technologies that produce and protect clean water.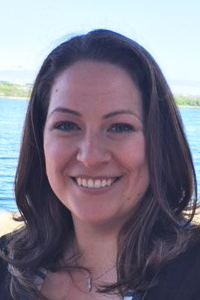 Becca Connolly
PROJECT MANAGER
Becca Connolly is the newest addition to the Island Water Technologies team and is responsible for US
business development for the ClearPod TM product and assisting with the commercial design of the
REGEN TM unit.
​
Becca has recently complete a Bachelors of Environmental Engineering from Dalhousie University. Her
senior design project focused on the treatment of wastewater from a corn ethanol plant by way of an
anaerobic baffled reactor with methane capture. She has obtained a Bachelors of Business
Administration from the University of Prince Edward Island.
​
Previously, Becca has work for a local wind turbine controls company where she combined her business
background with her engineering knowledge to assist in creating a business plan to install wind turbines in a northern Canadian First Nations community. She also created oyster tracking software that
integrated into the companies existing oyster grader.
​
Becca worked in benefits administration and payroll before changing career paths to follow her passion
for a career where she could contribute to improving the environment on an international scale.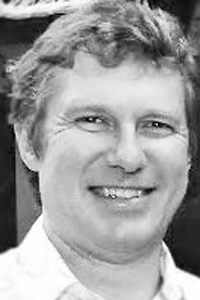 Jason Aspin
Co-founder
Jason is a graduate in marine engineering from the Canadian Coast Guard College with specializations in power engineering and systems integration. Co-founder of Aspin Kemp and Associates, he has over twenty years of progressive experience in systems engineering in the Marine, Offshore Petroleum and Industrial environments. An innovator and design engineer of extraordinary talent, he dedicates a considerable amount of his time to designing solutions that are both socially and environmentally responsible.
A native of Prince Edward Island, Jason has travelled the world for AKA, providing project management and technical support and expertise in the design, development, implementation, commissioning, and ongoing maintenance of automated process control systems.
As Co-founder at IWT Jason is responsible for driving corporate engineering strategy and business development.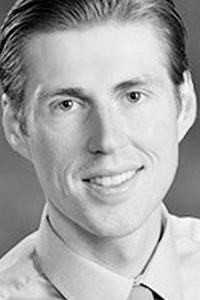 Dr. Roland Cusick
Dr. Cusick earned his B.S. in Environmental Engineering from the University of California, Riverside (2005), and holds an M.S. (2010) and Ph.D. (2013) in Environmental Engineering, both from Pennsylvania State University. His honors include receiving the W. Wesley Eckenfelder Graduate Research Award from the American Association of Environmental Engineers and Scientists (2013), the Penn State Alumni Association Dissertation Award (2013), and the Dow Sustainability Student Challenge Award (2012).
Dr. Cusick is an Assistant Professor at the University of Illinois and has research interests in resource recovery from liquid and thermal waste streams and sustainable wastewater treatment. His primary research areas include nutrient and energy recovery from wastewater using microbial electrochemical technologies, electrochemical energy production from natural and engineered salinity gradients, and sustainable sanitation technologies for the developing world.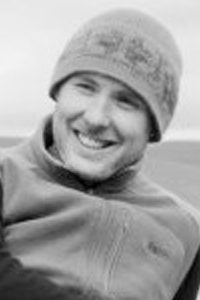 Dr. Rob Jamieson
Dr. Jamieson earned his BSc from the Technical University of Nova Scotia (TUNS), his MSc from Dalhousie University, and his PhD from the University of Guelph.
Dr. Jamieson is an Associate Professor at Dalhousie University. He holds the Canada Research Chair in Cold Regions Ecological Engineering. His areas of research are watershed modeling, contaminant transport, and passive wastewater treatment systems. He is a professional engineer with over 10 years experience in water resources engineering, with particular expertise in hydrological modeling, water quality modeling, microbial water quality, and on-site and alternative wastewater systems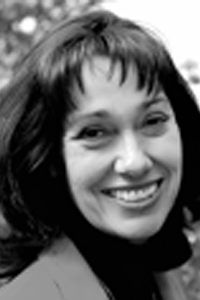 Valerie Jenkinson
Ms. Jenkinson is the CEO of World Water and Wastewater Solutions LTD (WWWS), a leading provider of water and wastewater training in Canada, and has trained thousands of operators and managers. Apart from delivering approximately 70 operator training programmes, WWWS has developed a unique, critically acclaimed Effective Utility Management (EUM) Certificate Programme to train industry leaders. WWWS also provides operational assessments and strategic consulting to water and wastewater utilities.
WWWS presently operates in 16 countries and has worked with hundreds of local governments and water authorities. Valerie wrote the Strategic Plan for the Environmental Operator's Certificate Programme and conducted the largest ever assessment of training and certification for the Ministry of Health. She conducts management training locally and internationally as well as leading teams in consulting assignments. She has presented workshops around the world, and lectured at the University of British Columbia and the BC Institute of Technology over the last 25 years.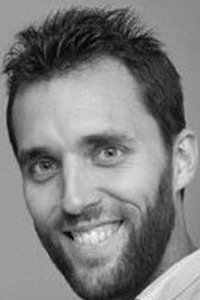 Phil Streets
Mr. Streets is an Industrial Designer with over 12 years experience in product development. He has worked closely with a range of design and manufacturing partners across a number of industries to bring high quality product development and award winning products to global markets.
Phil has collaborated with Island Water Technologies, bringing his expertise in design and concept development. Drawing upon his experience of key manufacturing processes he has focused on developing valuable and efficient product solutions for Bright Water Technologies, the first being the CleardPod system.
Phil is the owner of Cube81 Design, a business that brings a multi-disciplined approach to product design and development. Phil has an extensive track record of delivering original, innovative and successful design solutions to market.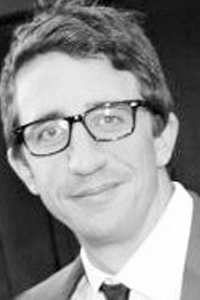 Andrew Matthews
Mr. Matthews is founder of Douglas McNeill. Douglas McNeill helps Canadian companies succeed internationally. Over the last five years Andrew has been completely dedicated to one client, Appleton Consulting Inc. As one of the two partners at Appleton he ran all the operations, which included business development. Appleton is a leading engineering consulting company that helps international and local firms grow in Afghanistan.
One of Andrew's accomplishments during his time with Appleton was bringing Ellis Don (one of Canada's top engineering firms) and Canarail (an international rail engineering company based in Montreal) into Afghanistan, by finding them the right opportunities and supporting them in their entry into this new environment. Now Appleton is working with Ellis Don to oversee the construction of 3,000 low-cost housing units in Kabul, and with Canarail to conduct the pre-feasibility and preliminary design of 700 km of railway in Northern Afghanistan, both multi-million dollar projects. In addition to bringing in international clients, under his leadership the team helped their local engineering clients win over $150M worth of projects.
Partners & Affliliates
Industrial Partners: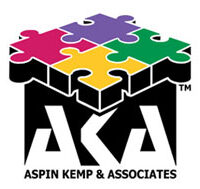 Aspin Kemp and Associates (AKA) (aka-group.com)
AKA has a long tradition of developing cutting edge technologies relating to power management, energy storage and controls in the marine and oil&gas industries. AKA has taken a strategic decision to partner and invest in Island Water Technologies and the development of the REGEN technology. AKA is interested in leveraging it's expertise and developing cutting edge solutions relating to waste water treatment and water purification.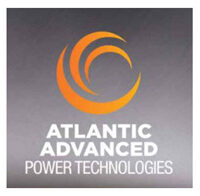 Advanced Atlantic Power Technologies Inc. (AAPT)
AAPT provides a full suite of advanced manufacturing capabilities, allowing for the manufacture of large-scale treatment systems. The AAPT manufacturing facility is comprised of 89,000 square foot manufacturing facility.The facility is supplied with the highest quality machinery and a highly skilled and trained workforce.
Carleton University
The continuing research partnership between Prof. Banu Ormeci and Island Water Technologies Inc. is focused on the development of next generation fixed film materials for applications in improved biological wastewater treatment. Our studies have demonstrated that significant differences exist in biofilm development based on the polymer used.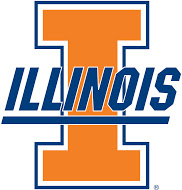 University of Illinois
The Cusick Lab at Illinois is focused on developing novel and sustainable technologies for resource recovery from waste streams, energy production from salinity gradients and water purification. Prof. Cusick has positioned himself as a world leader in the field of wastewater treatment with recent publications in world leading scientific journals. The continuing collaborative R&D with The Cusick Lab is funded in part through an NSERC IRAP.